Testimonials from Students & Parents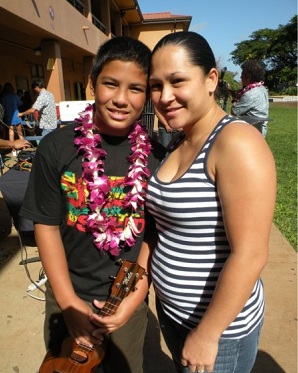 " My son, Keali'i was a voice student at the age of 6 and learned about music and vocal performance under Malama Vidad's tutelage and guidance. Malama is very patient with young children with a gentle personality that helps her students open up.  She helps them feel comfortable on stage and helps to bring out their feelings while singing.  She planted the seed in my son to learn to love music.  Today he is 15 years old and has formed a band of his own called "Revelation".  He has performed at various venues and placed 2nd in OC16's Brown Bags to Stardom 2 years in a row.  He is involved in many musical projects across Maui and plays for The  St. Theresa Church Lifeteen choir.   His love of music continues to grow everyday and we are so grateful for Malama's influence on our son.  You will surely enjoy working with this talented voice instructor and your child will definitely gain a wealth of musical knowledge"  -Chanel G.
|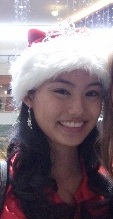 "I have always loved singing, but sometimes when I would sing certain songs it would "get stuck" or I would get headaches because I didn't breathe correctly (or at all).Aunty Malama has helped me learn how to control my voice and how to take deep breaths. I can honestly say that singing has become so much easier and comfortable now that she has taught me these and other techniques. My singing has also become louder and stronger. Aunty Malama is a super great vocal teacher! She is encouraging, kind, caring and fun! Aunty Malama is more than just a voice instructor, she takes the time to become your friend. Taking voice has also given me the opportunity to perform. I used to be too scared to look at the audience while on stage, but now I have gained much more confidence and I can actually connect with the people watching instead of looking above their heads. Taking voice lessons with Aunty Malama has been such a blessing in my life! I have learned and continue to learn so much!! Plus it's fun!!!  "     -Meigan K.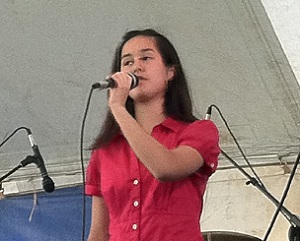 "I have taken voice for about 5 years and I have learned so much, like always taking deep breaths so that I can hold my notes and let it all out.  I learn different songs and a variety of genres of music.  Through voice, I am building confidence, and I am not afraid to sing in front of a crowd.  It's so much fun in voice!  I especially enjoy singing with my friends!  XD"               -Lindsey C.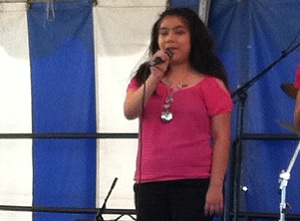 "My daughter Christina has been a voice student for the past five years. With the excellent lessons from Malama Vidad, not only Christina's voice has grown. She also has grown as a person. Christina is now more outgoing and open. I am so proud of her. Thank you very much Malama for all you do!!"             -Richelle K.

"Before taking vocal lessons, I was basically a 'soft' singer.  I knew nothing about how to project my voice to sound stronger or the correct way to breathe.  But after working with & learning from Malama, I've become a lot more comfortable with my vocal range.  I may not be the best singer, but I believe I went from being so-so to pretty good (if not great).  🙂  But what makes taking voice from Malama such a positive experience is learning from the instructor herself. Malama is my very first 'vocal coach' and I couldn't have hoped or prayed for a better person to learn from!  She's such a gentle, patient, caring & encouraging person that you can't help but LOVE taking lessons from her.  Malama is as professional as she is down-to-earth, and it's been an honor & huge blessing to have grown as a singer under her guidance.  If you're looking to take vocal lessons, then you need not look further than to take them from Malama.  🙂  You'll be glad you did!"                  -Kim F.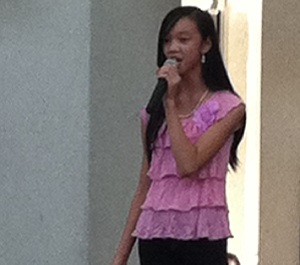 "I have loved voice lessons ever since I started. Through voice lessons you learn so much and Aunty Malama is a great teacher. I love voice because it gives me the opportunities and experiences to perform and audition, to learn new things and make new friends ! I enjoy every moment at Inspiration Studios."    -Tiffany L.